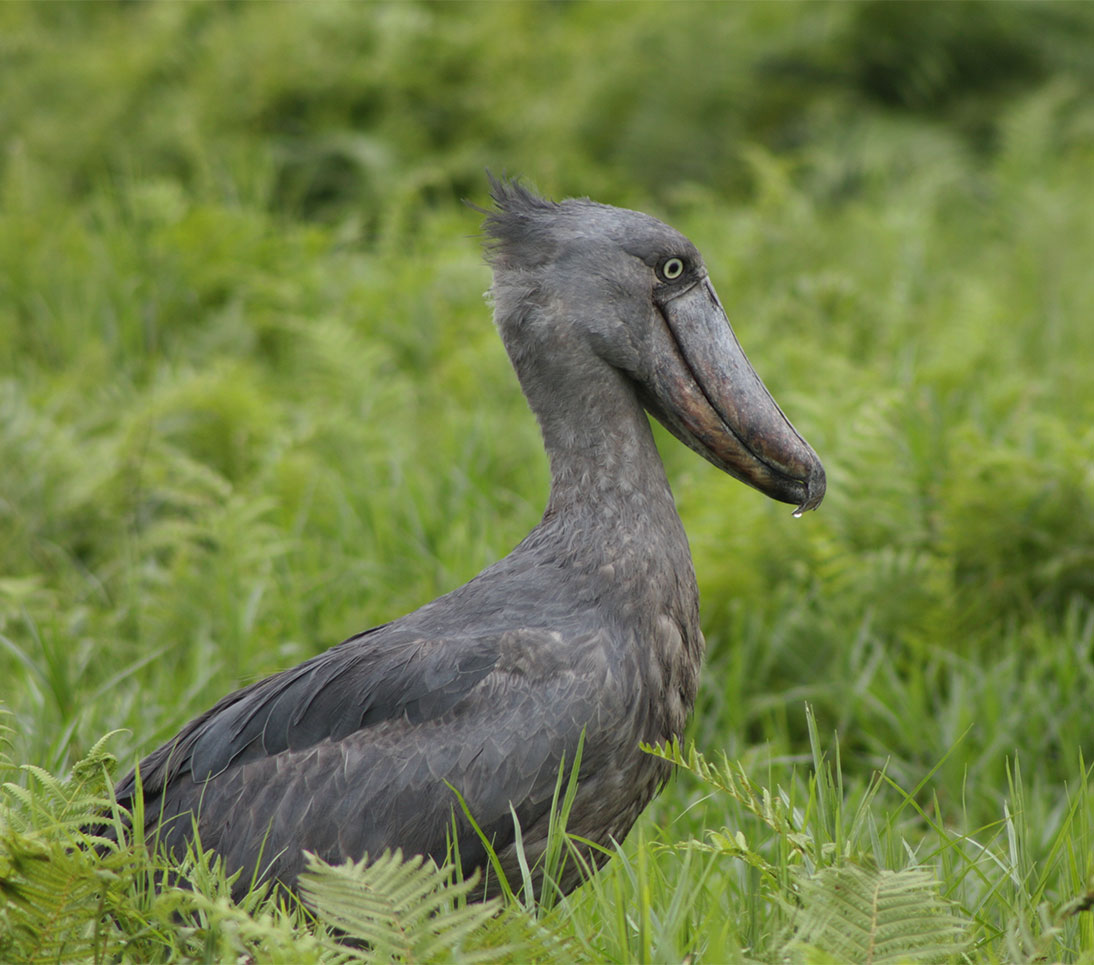 Shoebill-Watch Uganda is a non-profit organisation majorly aimed at the wellbeing of the Shoebill and other birds while protecting and restoring their habitats. We carry out research on the Shoebill, other birds as well as their habitats and use the information generated to influence policies that affect the biodiversity and environment at large.
Shoebill-Watch Uganda also aims at advocating for protection of the Shoebill, other birds and their habitats. Birds' contribution in the ecosystem is very vital as they predict events, act as pollinators, predators, prey and scavengers etc.
LEARN MORE
Uganda has about 1080 species of birds and this number continues to grow owing to the diversity of habitats ranging from freshwater lakes, rivers, wetlands, forests, mountains, savanna and many others. This organization is inspired by the desire to protect the Shoebill and its habitats in Uganda. The Shoebill is an iconic species and is Vulnerable on the International Union for Conservation of Nature (IUCN) Red Data List for birds with a small declining population all over its range in the World.
The Shoebill has limited distribution in a few countries in Africa and these include: Uganda, Rwanda, Zambia, South Sudan, Ethiopia, Tanzania, Democratic Republic of Congo and Central African Republic
It is known to inhabit fresh water wetlands where they feed majorly on fish, and other prey like frogs, water snakes etc. In Uganda, it is found in at least 12 out of the 34 Important Bird Areas (IBAs) and occasionally has been seen outside these spaces. The Shoebill is a sustainable source of livelihoods to the communities living close to wetlands through eco-tourism activities giving the locals justifiable reasons to conserve these habitats. However, as a result of pressures and threats from humans, its population and habitat is greatly threatened. This is the situation happening with other birds in Uganda thus calling for conservation actions.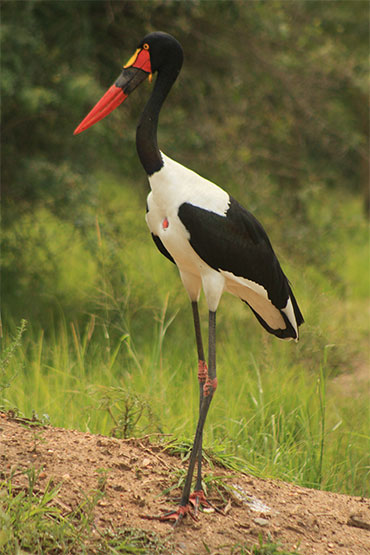 There are a number of gazetted areas for protecting wildlife, among these are ten (10) National Parks (NPs), two (2) Biosphere reserves (Queen Elizabeth National Park and Mt. Elgon Biosphere Reserves), twelve (12) Game reserves, two (2) Wildlife Sanctuaries (Ngamba Chimpanzee Sanctuary and Ziwa Rhino Sanctuary), 34 Important Bird Areas (IBAs), 12 Ramsar Sites as well as one (1) Zoo also known as the Uganda Wildlife Education Center (UWEC). All these protected areas are important in the conservation of birdlife as they provide habitats for the birds. However, there is plenty of wildlife that is found outside protected areas owing to the fact that birds fly in search for nesting, roosting, feeding sites and many other factors. Birdwatch Uganda provides a watchful caring eye for Uganda's birdlife and habitats.